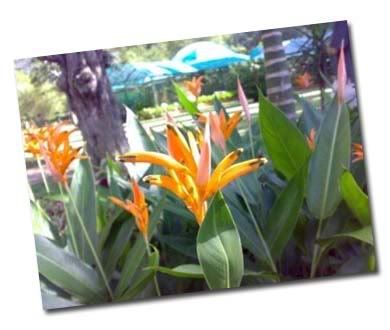 After many moons of procrastination and laziness, we finally dragged our weary selves out of bed this morning and headed over to the Botanical Gardens for a morning family exercise session.  It was already a little past 9 in the morning when we arrived, and although it was considerably hot, walking amongst the greenery kind of made it a little bit cooler.  We brought Ethan's stroller along, so we could push him some parts of the way and only took him out where it was safe to toddle around, i.e. not many joggers and runners blocking the path. 
At first, Ethan was slightly confused with the new experience, as the last time he was there was so long ago.  But I'm not surprised that it only took him a while to warm up and soon he was making himself at home with nature.  He was intrigued by the trees, the leaves, the flowers, the road…just about everything in sight, blabbering and screaming loudly in delight!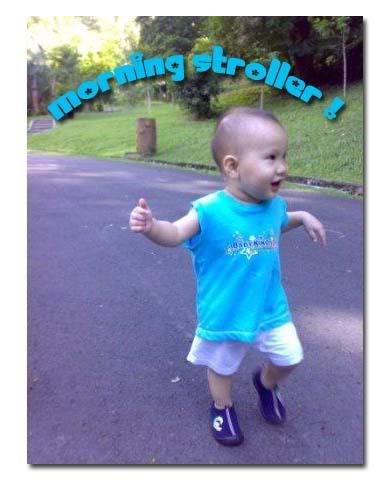 We had such a good time that we are already planning and looking forward to this coming Saturday morning when (hopefully) we would be able to go again.