We made a short trip back to my hometown in Ipoh yesterday to attend Pete's cousin Tee Bin's wedding.  We left Penang late Friday afternoon and arrived around dinnertime in Ipoh, just in time for the lao-thiar-meh (Chinese version of the stag night).    Unfortunately, no sooner had we stepped into the porch area where the buffet spread was, Ethan wailed as if in agony!  Amid sobs and sniffles, he clung on to either Pete or me tightly, and we had to take turns having our dinner.  This was extremely strange behaviour for Ethan, as he has always been exposed to huge crowds in the malls, and in church and had no problems being happy and totally at home in crowded areas.  In the end, we had to pacify him by taking him up and down the stairs, and taking him for walks around the swimming pool.  Thank goodness SIL Aunty Pauline was around, and since Ethan has an affinity towards her, Pete and I could finish our dinner (somewhat) in peace.
The next morning during the tea ceremony, Ethan received his first tea ceremony ang pow ever!  Because he was still petrified of the crowd and the loud voices, I had to carry him to collect the ang pow.  We then adjourned to the wedding lunch reception at Hillcity Hotel, where our boy was extremely active (we're not surprised).  It certainly looked like he had already warmed up to the crowd and was enjoying every second of his exploratory adventure.  Many friends and relatives were thrilled to see him pacing around the hall, but had a hard time trying to carry him!  A relative mistakenly thought his name was "Ivan", and even called out to him using that name!  Ethan's primary interest however, was in the fish in the aquarium, which kept him occupied for quite some time.
Pete noticed that Ethan now has a variety of facial expressions and emotions, which he is using in full force.  Here are some rare shots which the camera managed to capture during our trip: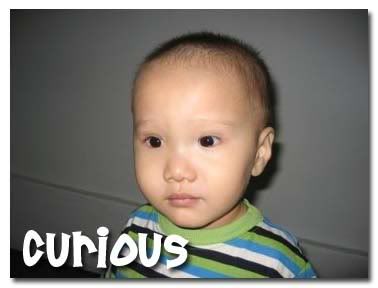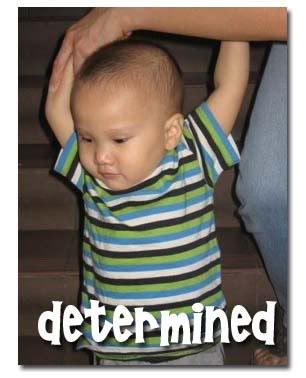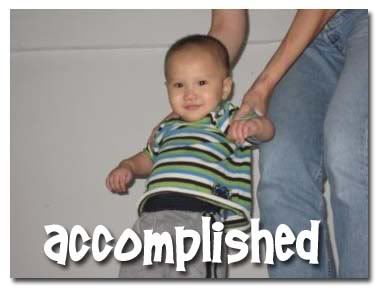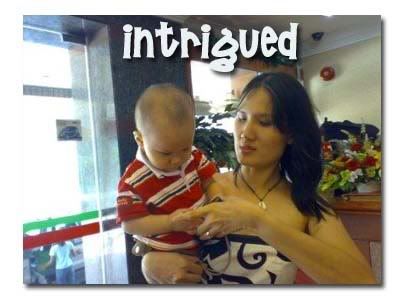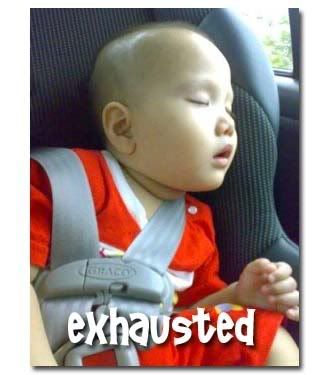 Congratulations to Uncle Tee Bin and Aunt Wei F'rn!