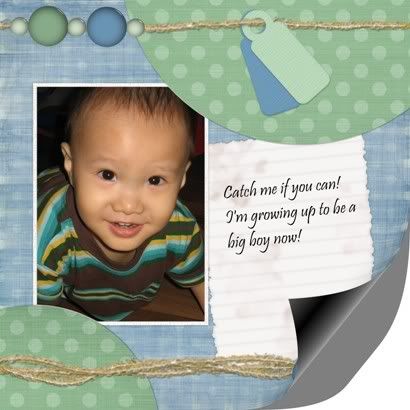 Scrap Design from Anita Designs
Last Sunday we were at Jaya Jusco shopping for some clothes for Ethan. We picked out a few nice-looking t-shirts from the babies' department but unfortunately, they all didn't come in his size. Even those in 18-24 month sizes looked a tad too small for him. Ethan is wearing 2-year-old sizes now and most of the clothes in the babies' department only had sizes up till 18 months. Suddenly, a light bulb lit up in my head and I figured we should be looking in the kids' department instead. And would you know it, we found exactly what we wanted there. There were so many clothes in his size available, that we were spoilt for choice.
So looks like we have to move on to shopping in the kids' and toddlers' section now. No more baby clothes for our Ethan Boy!