I won I won I won!!!!
Well, not quite the lottery, but something special and luxurious for Ethan. Those of you who have been secretly praying for me to stop getting cloth diapers for him, please stop reading here…but actually I didn't buy this ma…I got it FREE!!!!
I won a lucky draw contest at the DiapersAsia forum and the prize is one gorgeous Starbunz AIO diaper. There were so many adorable designs to choose from, I had a hard time selecting just one. Finally, I chose the puppy design simply because Ethan was born in the year of the doggie.
I was ecstatic the moment I found out I had won, and even more happy when the diaper came in the mail today, all fluffy and cuddly.
Lookit how gorgeous it is! And don't you just LURVE the fluffy puppy ears??!!!
It's supposedly a great diaper for the heavy wetter because it contains two hemp soaker pads, topped with a fleece top to keep moisture away. I can't wait to try it on Ethan once I've washed and dried it.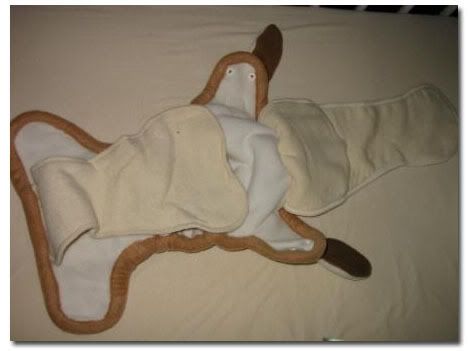 Thank you Tiny Tapir!