Nope, our Christmas vacation ain't over yet… 😛
Remember the comfortable king-sized bed in our Ramada Limited hotel room?  Well, we all overslept because of that!  Still it was a good thing because it was raining in the morning and there was nothing we could do about it. 
Oh yes, we greeted Christmas Day in San Diego with a rainy morning!  And Ethan greeted us with a jolly, "Santa, ho ho ho!"  He learnt that phrase from watching Mickey Mouse Clubhouse.
We got up and went to the hotel lobby for breakfast.  Unfortunately the space was very small and only had 2 small tables.  We had to stand while we ate our breakfast.
Ethan had a leetle bit of waffles (I suspect it wasn't too appetizing to him because it wasn't the freshly-made kind, but the frozen-and-microwaved kind).  He had more fun pointing out the ribbons and baubles on the Christmas tree in the lobby…never mind that he accidentally spilled cranberry juice on the floor!
After breakfast, we quickly packed up and checked out, then drove to SeaWorld to continue our adventure there.  It was a considerably warm day, and absolutely excellent for photo-taking 🙂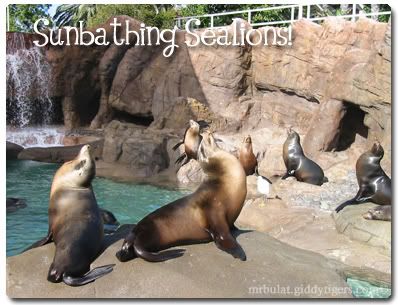 We proceeded to view sealife exhibits which we had left out the day before, with Ethan demonstrating that he indeed had a good night's rest!  Our boy was actively running all over the place!
Sometimes it was hard to make him leave a particular place he loved, and we had to use all sorts of tactics to convince him to.  And sometimes,…well…I just whipped out the camera and took random shots. LOL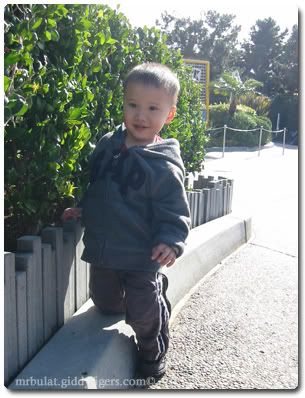 The day before, while we were rushing to see one of the shows in SeaWorld, I caught a glimpse of the pink flamingos, but we didn't have a chance to stop by till the second day.  Look what a pretty picture they make!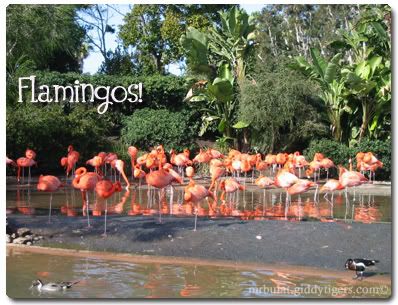 For a quarter, visitors could buy some grains (I think) to feed the flamingos and these were dispensed from a nearby machine.  I thought it would be a fun experience for Ethan, so we got some flamingo feed and started throwing the food at the flamingos.
Unfortunately, since the flamingos were too far away, and we could not throw that far, the ducks which were nearer to the bridge where we stood, walloped all the food!
We tried to view as many kinds of sealife as possible, including starfish, eels and sharks, but Ethan soon became rather restless and asked for "Elmo!  Elmo!"  Aaahhh…he remembered!
We headed back to the Sesame Street Bay of Play, where Ethan had loads of fun playing on the rides and running through the obstacle course.  And Daddy was with him all the way!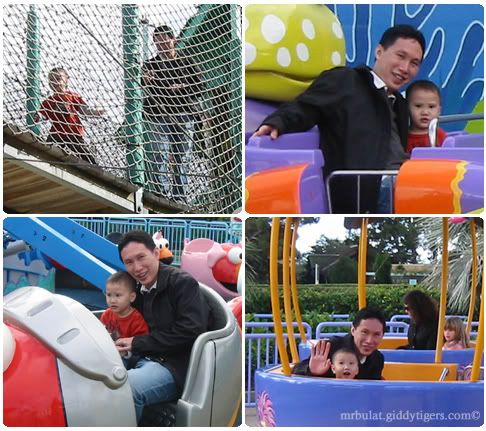 We bade a fond farewell to SeaWorld after that, but not before we got a polar bear soft toy as a souvenir for Ethan. 🙂
He loves it, and sometimes he would ask for his polar bear when he is ready to go to bed.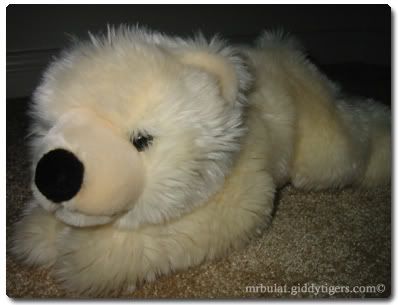 Most of the restaurants were closed for Christmas, but we finally found a nice Thai restaurant nearby, which served really authentic Thai food.  Ethan loved the food, and that was sufficient for me.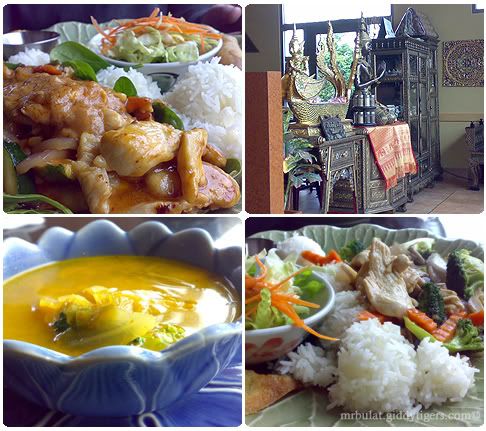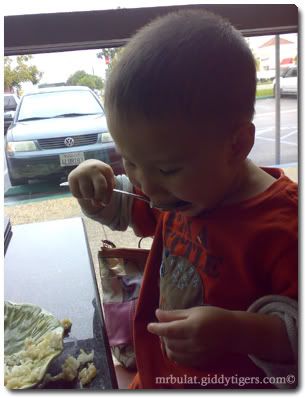 After lunch, our next stop was a good 30 minutes' drive away up north to Legoland in Carlsbad, CA.  Meanwhile, Ethan had a nice nap in the car (after the SeaWorld adventure and the big lunch).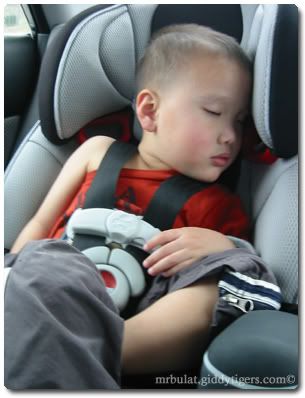 Don't ask me how he managed to remove his right shirt sleeve that way, with the seat belts buckled up!
When we arrived at Legoland, it was already about 3:00p.m., and although the park was to close at 5:00p.m. that day, we went in anyway.  Good thing we did too, cuz there weren't many people queueing up for the rides then.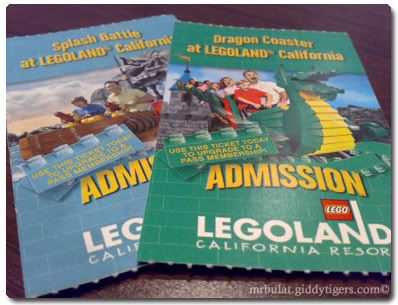 Almost everything was built out of Lego, it was amazing.  Ethan requested for a few photos with some of his favorite characters too.
Actually he was the one who spotted Bob the Builder, and when we were done with the picture, he even said, "Buhbye Bob!" 🙂
Ethan definitely LOVES playing with Lego, and if we had left him in the children's play area for the whole night, I'm sure he wouldn't have minded!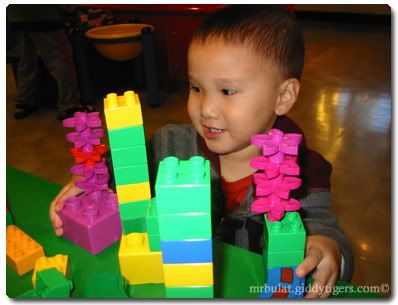 We have no regrets visiting Legoland, albeit for only two hours.  Ethan had the opportunity to ride on several fun rides, and was hopping around happily and grinning from ear to ear after each ride.
Our boy is exactly 36″ tall, which was the minimum height allowed for most of the rides, although he had to ride with a chaperone.  He even went on some rides that had a good possibility of him getting wet (he didn't but, Daddy did), and he was also happy to ride on one that included a speedy, slopy descend!  Pete said Ethan was not afraid at all!
He also got into some of the Lego-built toy cars and commanded them to "MOVE!"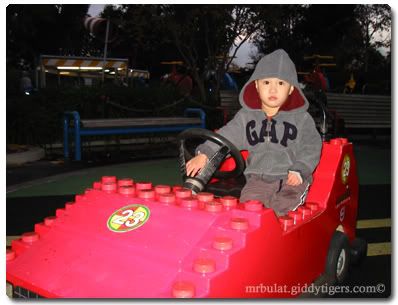 There was a fireworks display that evening at Legoland, and we watched it before we left.  We also had to promise Ethan we would be back the next day, only then was he willing to leave.
We then checked into our "home" for the next 2 nights: La Quinta Inn (king-sized bed also, yippee!), and headed out for dinner at a Chinese restaurant not too far away.
That night, Ethan fell asleep before 9:00p.m.  Couldn't really blame him though, cuz the bed was really really comfy 🙂
It was a really wonderful Christmas Day we had as a family and one we would never ever forget!