Credits
Elegant word art (smile sister) from Bethany
Monday March 2 2009 was a historical day for Ethan because it was then that he was elevated to Big Brother status. 🙂
Mommy gave birth to baby Hannah at 2:17p.m. and at the same time, presented Ethan with an added responsibility.
I had to stay in the hospital for that night, and Pete had to single-handedly care for Ethan.  It also marked the first time ever that I had ever been away from Ethan at all.  My fears were unfounded, of course, because when I called home that night, Ethan sounded very cheerful.  Pete assured me that everything would be well taken care of, and it certainly was!
Ethan only came to visit me and his sister the following evening, right before Hannah and I were discharged.  I was very happy to see Ethan and likewise, I think he was happy too! 🙂
I had brought along a photo of him to place by my bedside, just to let him know that I was thinking of him.  And of course, he noticed it and grinned happily when he saw it.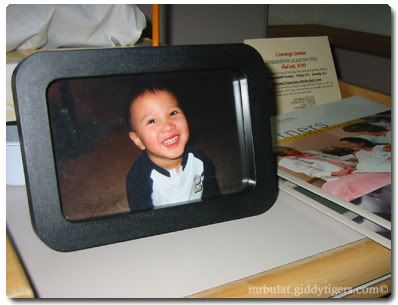 I am very glad to be home now, and I hope Ethan is as excited to be a big brother as I am about embarking on a new chapter in our lives.