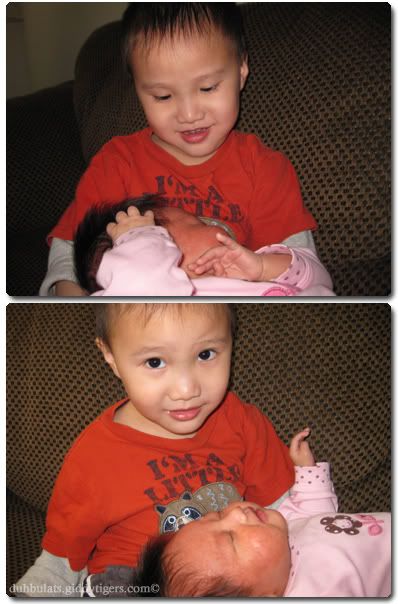 Maybe he just wants to join in the crowd…
Ethan has been requesting to carry Hannah on his own nowadays. He would make his request with both his arms outstretched.
I'd allow him to carry Hannah with her head on his lap and him sitting on the couch. I feel it is important to let Ethan know that he plays an important role as a big brother. Maybe this makes him FEEL like a big brother.
But one thing's for sure…they look so adorable together, don't they?