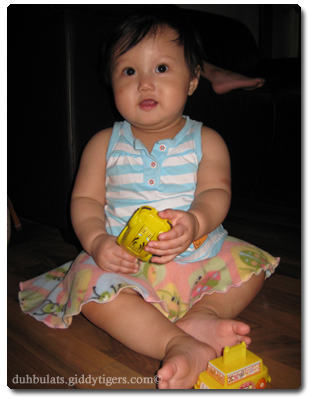 I stumbled upon this custom-made fleece skirtie which I had gotten for Hannah when we were in the States.  It was too big for her then, but look at her now!
Good thing I still managed to squeeze her into it…she'll outgrow it soon, I'm sure!
She looks like a little lady in it, doesn't she?
Oh, by the way, Hannah has been shortlisted as one of the finalists for the Cutest Baby of the Planet 2009 contest!  More details to follow next week as I find out what we need to do. 🙂