This year, because it is Ethan's last year in preschool, we decided to treat him to a special birthday party celebration with his friends at one of Ethan's favorite places: AdventureZone in Golden Sands, Penang.
He was all excited in the days leading up to the birthday party, and kept asking me to show him the guest list of confirmed attendees.  On the day itself, he was bugging us to leave quickly so we won't be late.  Such was the enthusiasm of our little Mr Bulat.
There were 2 birthday themed rooms to choose from: Pirate and Circus, and Ethan had chosen the Circus Theme.  However the organizers made a mistake and prepared the Pirate room for him instead.  Rather than have uncoordinated gift packs, Ethan was a good sport and agreed to go along with the Pirate theme.  Of course, the organizers were very apologetic and gave us some *special privileges* because of the mistake.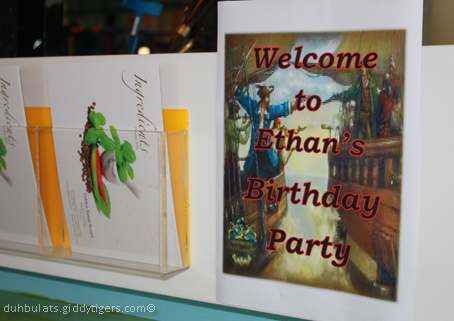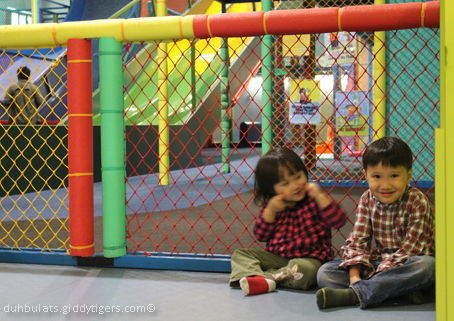 Ethan's friends started arriving quite punctually, and we also invited 2 of Hannah's friends from school, just so she would not feel out of place.  All the kids (and adults) had a great time playing in the play area…well actually it was kinda difficult to get good shots of the kids because everything was moving so fast!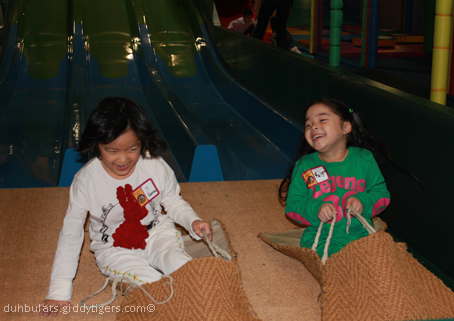 After about an hour of play in the play area, the kids were gathered upstairs for the cake-cutting and their meal in the birthday room.
Okay, I think we've established that it's not easy getting all the kids to smile for a group photo…
Here's the birthday boy, looking all happy and ready to tuck in to his meal…
All food items personally selected by Ethan, for himself and his party guests:
After the kids had had their meals, the cake cutting ceremony was underway…see how cute that sugar figurine on the cake is?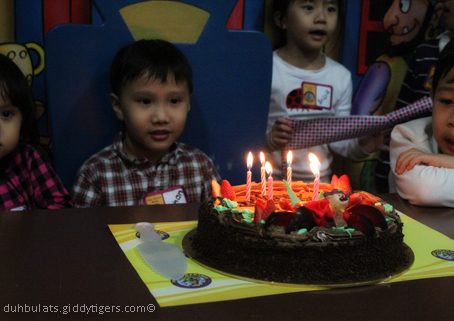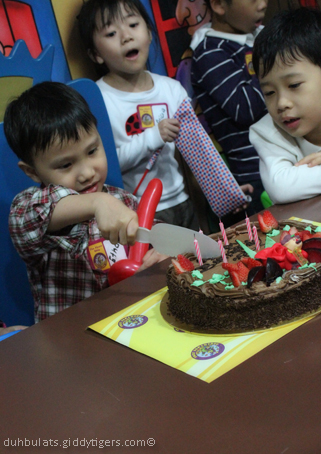 Most of the kids could not wait to get back to the play area to continue with their *activities*, including Ethan…
And after the kids had had a whale of a time, and had bade Ethan goodbye, we headed for home, where the *party* continued with the opening of presents!
Ethan definitely had a great time at his birthday party, and it was so fulfilling to watch him enjoy himself, complete with smiles and laughter 🙂