We had planned on going to Six Flags New England after lunch, when the accident happened.  And when we were done in Urgent Care, it was already about 4:00p.m.  Pete and I were ready to go back home to rest, but then Ethan and Hannah asked, "Mommy, Daddy, are we going to see our surprise now?"
You see, we had told them both that we would be taking them for a surprise that day.  They remembered.
So I checked with the nurse and doctor and Hannah got the go-ahead, with the caveat to avoid getting the wound wet.  So we made the 1.5 hour drive to Agawam, MA for our first visit to Six Flags.
We had gotten season passes to the theme park, so we'll definitely make a few more trips there before we leave for Malaysia.  Hannah took a quick power nap on the way there, but was all excitement as we arrived.  Unfortunately we had to queue up to change our printed season passes to photo-ID ones, and that took about 30 minutes or so, a LOOONG wait for people with kids, let me tell ya.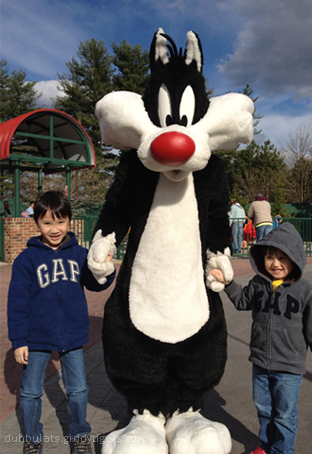 Here are some of our pictures.  Because Ethan and Hannah wanted to go on ride after ride, Pete had to take them on those rides when I had to breastfeed Emma or change her and then I would meet them at a later time somewhere.  On rides that the kids had to be accompanied by an adult, we had to make use of the parent swap, where either Pete or I would ride with one kid first and then subsequently, we can ride with the other kid without having to queue up again.
It was quite an experience being in a theme park with three kids now, especially also since Emma chose that period of time to poop a few times!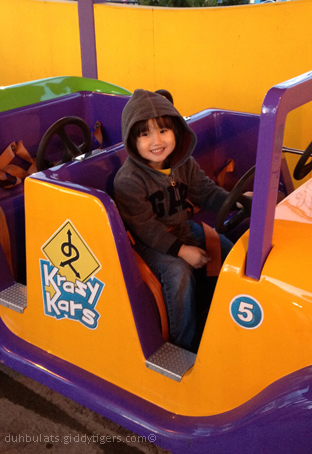 It got colder in the night, and I could not believe that we actually stayed up till park closure at 9:00p.m.  Well, we will definitely be back! 😀
The kids are already requesting to go back the next day itself! LOL
Hope to get more pictures during our next visit!