Last Sunday, Ethan woke up bright and early, took a shower and got dressed in his not-so-usual long sleeved shirt and jeans for church.  He told me it was a special day because he was going to be singing in the kids' choir.
That Sunday was the day some of the 9-year-old kids were going to celebrate First Holy Communion and Ethan was part of the kids' choir, who had been practicing for the past 2 months as part of the kids-animated church service.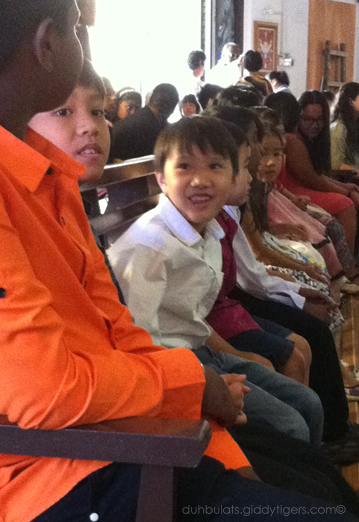 Doesn't he look handsome?
Next year it will be Ethan's turn to celebrate Holy Communion for the first time…exciting times ahead