Our Ethan boy is becoming more and more adamant in establishing his independence, and is more often than not very persistent and determined in doing so.
Take last night, for example.  After I showered him, I took him into our room to give him his feed of milk while I diapered him.  This is a routine that Ethan absolutely loves, because he gets to drink his full 6-7oz of milk while being serenaded by Mommy's rendition of nursery rhymes or whatever songs that creep into my head at that moment.  After he finished his milk, I wanted to put his pj top on, but he refused.  He scrambled down from the bed and asked me to take him outside instead.
So okay la, I took him out and figured I could put his shirt on for him while he was busy playing with his toys or watching TV.  How wrong I was!  A chase around our home ensued.  I tried enticing him with various pj tops, but he just wanted to run around in the buff, … well, save for the fitted diaper he had on, of course.
So I decided to (but of course) snap a few pictures while waiting for the opportune moment to put the shirt on him la.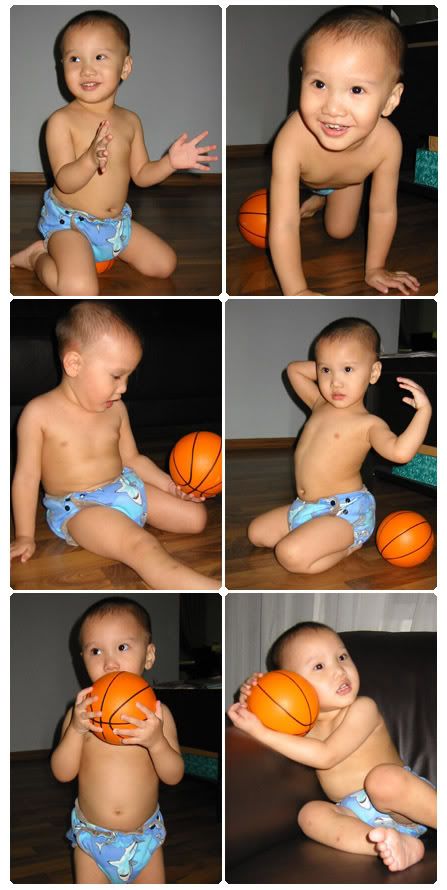 Finally after a while, and after some kicking, screaming and protesting, a tired and exhausted Mommy finally managed to dress him up.  And Ethan happily patted his tummy after that.  He does look happy, doesn't he?