With 4 days well spent in Singapore, there was only one thing left to do on the fifth day of our vacation.  Yup, you guessed right… S-H-O-P-P-I-N-G!!!
We didn't have much time to shop to our hearts' content in VivoCity the day before (or rather, Mommy didn't have enough time), so we decided to spend our day there again.  We were very much the experts at boarding the MRT now, and VivoCity was an excellent choice because the subway from Little India would take us directly to Harbourfront, where VivoCity is.  By this time, Ethan was really getting the hang of riding in the MRT 🙂
We reached VivoCity before lunch but unfortunately after a little bit of shopping, I started feeling a little uneasy and unwell.  I thought it was because I was feeling hungry, so we decided to have lunch, ending up in Marché again.  Yes, yes, it was THAT good that we simply could not get enough of it  😛  Too bad, my nausea got worse during lunch and I couldn't eat much, although I know Pete ordered so many many yummy items.  SIGH.  In the end, Daddy had to finish most of it, and Mommy has to be content with well….just these photos…..on the bright side, the blogger in me was satisfied because I managed to take a picture of the glorious Swiss cross buns!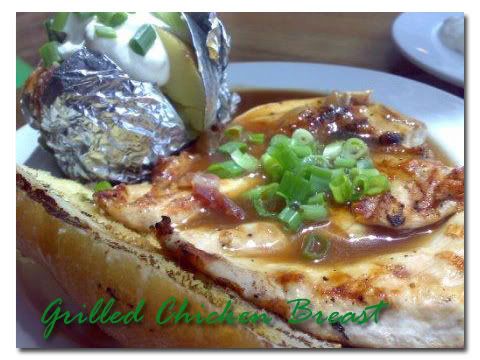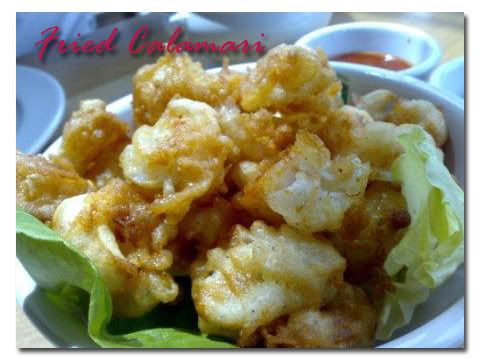 Ethan was getting hungry and fidgety too, so after lunch we took him to the nursing room and I breastfed him till he slept.  Pete and I then decided to call it a day, seeing that I was feeling queasy already.  I carried the sleeping Ethan and we headed towards the MRT station.  However, before we could even walk out of the mall, my stomach decided to do a major churn and I threw up all over the nicely polished VivoCity floor.  Of course, before the throwing up incident, I managed to call out frantically to Pete and pass Ethan to him!  Thankfully there was a cleaner just nearby and he proceeded to quickly clean up the mess I made.  I hurried to the washroom as fast as I could.
After cleaning up, we made our way back to our hotel, where we all fell asleep the whole afternoon.  I could only pray that Pete and Ethan were not affected by whatever virus or bacteria that had chose to attack me.  I awoke with a fever of 38.1°C, and took two Panadol tablets, slept for a little while longer and then mustered up whatever strength I had to go for dinner.  Our plan was to go to Tony Roma's in Suntec City for dinner again, but we had to kiss that plan goodbye because I was just too weak.  In the end, we walked to the nearby Foodmore foodcourt, a stone's throw away from our hotel and had pan mee for dinner.  There was no baby chair available, so Ethan had to sit on two stacked chairs.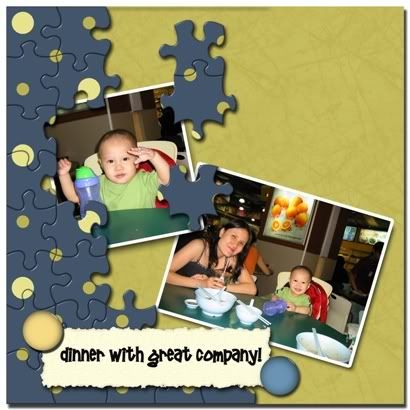 Scrap Elements from Anita's Designs
It must have been the excellent company I had for dinner, because I definitely felt better after that.  Isn't it apparent from the picture above?  After dinner, all I could do was to breastfeed Ethan so that he would get all the antibodies to prevent him from succumbing to the illness I had.