Take a look at these 2 pictures: one of Hannah, aged 3 (taken back in the year 2012) and the other of Emma, also aged 3 (taken just last week).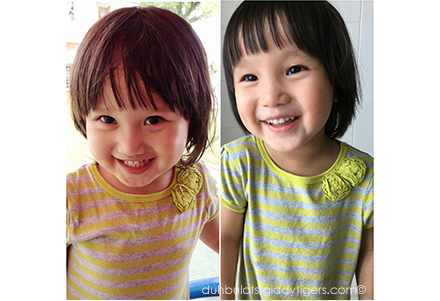 Both were dressed in the same dress. #hellohandmedowns
We have always thought and assumed Emma resembles Ethan more, but these pictures might just change our minds!  What do you think?