The birth of a daughter gives the mommy the license to get sweet pretty girly stuff…that's just an excuse really, but anyway, the green light shone nice and bright for me.
I am so pleased that Hannah is fully using cloth diapers now, some are hand-me-downs from Ethan, and some smaller ones (newborn and small sizes) I got for her recently.  My craze led me to get these fantastic fitted diapers in pretty girly colors and prints.  I do so prefer fitted because of how soft it feels against the skin.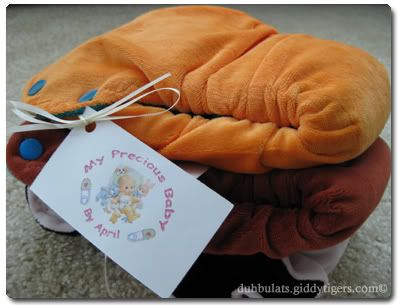 These are from My Precious Baby by April.  I absolutely love the soft velour and because my girl is also quite a heavy wetter, these fitted diapers are perfect!  I got them all in medium size cuz Hannah's already wearing that size anyway, believe it or not.  And I personally selected and coordinated the prints and colors of these dipes too! 🙂
Look, I took the opportunity to get the additional soaker in Girly Cow Prints (and apt too, because Hannah was born in the Year of the Ox according Chinese Zodiac Calendar).  How cute is that? 🙂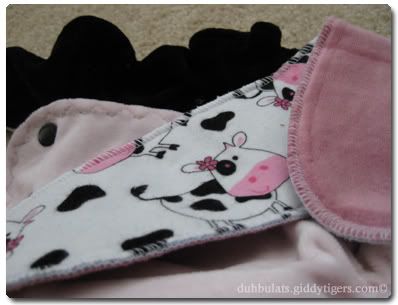 Then I also got a bumGenius! Deluxe Bamboo Fitted Diaper in Natural.  Hannah takes to the bumGenius! pocket diaper really well, sometimes I use it through the night too, so I was curious to try the bamboo fitted version.  Too bad they only have it in one color though…but it's a nice neutral shade.
Then I saw that Swaddlebees has the Organic Velour Pocket Fitted Diaper in Rose and I knew I had to get it.  It looks really tiny, though, even for a medium sized one, and I have no doubt the fit will be really trim.  I just LURVE the rosy pink color, don't you?
Fitted dipes will allow me to dress Hannah up in gorgeous wool longies such as these, which I got from Sweet Seats when I was preggers… 🙂
They're simply gorgeous, and she's gotten a few compliments already every time I take her out in them. 🙂