Last week, we made a really quick getaway to KL on Wednesday afternoon and were back in Penang the following night.  We had an important and urgent "mission to accomplish" which was time-sensitive, and that was the only slot we could manage.  So it was a tiring trip, but still we managed to squeeze in many happy (and funny) moments.
This was the spectacular view from our room in Traders Hotel.  It was a pretty sight to behold, especially at night when we could see colorful fountains at KLCC too.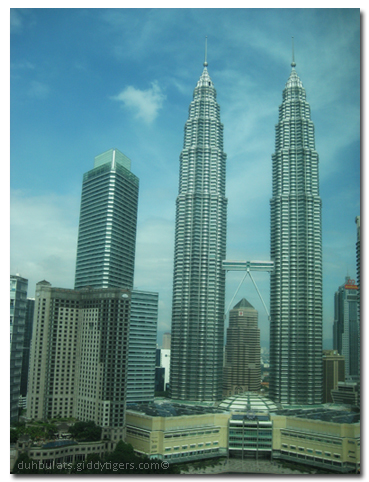 The hotel arranged for a complimentary sofa bed, complete with bed linens, pillows and blanket for Ethan, and he enjoyed his bed for the night!
I'm so proud of my babies! (well, actually they specifically told me not to call them "babies" anymore, but… :P) Our appointment was at 7:40a.m. and here we are, in the elevator on the way down for our buffet breakfast at the hotel, at 6:30a.m., I tell ya! 😀
Too bad we had to rush through breakfast though…the spread was seriously good!  I was especially impressed with a "gluten-free" section too.  Maybe next time then…
Safely buckled up in the taxicab.. 🙂
Hannah was the ever-willing model who would gladly pose for me while we were relaxing in the room later that day.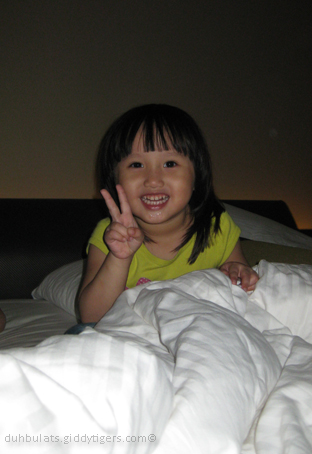 While Daddy worked in the room, we roamed the hotel, including the Sky Bar and Pool area.
All tired out, and resting in the lobby/reception area while Daddy checked us out of Traders.
…but not before a stop at the organizing mecca that is IKEA (even in the slight drizzle…and JAM!!)