It's the Year of the Monkey – reason enough to monkey around?  Well, definitely reason enough to eat loads of yummy yummy food (not just bananas) and have lots of great fun!
Traditional Reunion Dinner and 1st Day Chinese Lunar New Year in Ah Mah and Ah Kong's house in Ipoh: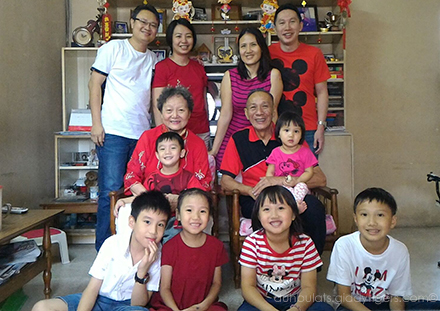 A simple dinner gathering back home in Penang:
Wishing everyone a happy, blessed and prosperous year ahead full of health and love in abundance!