The way Ethan took to our hotel room at The Royale Bintang Damansara was like a duck to water.  Made us feel as though we need to plan hotel trips every now and then, because we simply love the look of joy on his face.  Of course, he slept for most of the car ride, so while he was fully charged when we checked into the hotel, Daddy and Mommy just wanted to grab some serious shuteye.
Yes, we took a drive down to KL last weekend primarily to visit Ethan's new cousin Collin.  When we reached the hospital, Ethan refused to enter the room where Collin and his mommy, Pei Gee were in.  Baby Collin had to be put on the bilibed because he had infant jaundice, and he was rooming in together with his mommy.  My brother Allan thinks it's the blue light from the bilibed that scared Ethan away.  According to him, perhaps Ethan still had memories of his bilibed experience and was a little bit traumatized by it.  Ethan had breastmilk jaundice for about a month when he was a newborn and had to be in the bilibed for many many days.  Anyway, we all didn't believe Allan at first but when the blue light was turned off after we came back from dinner, Ethan happily came into the room to look at baby Collin.  Coincidence?
In any case, Ethan had a really good time throughout our trip.  You can tell just by looking at the pictures…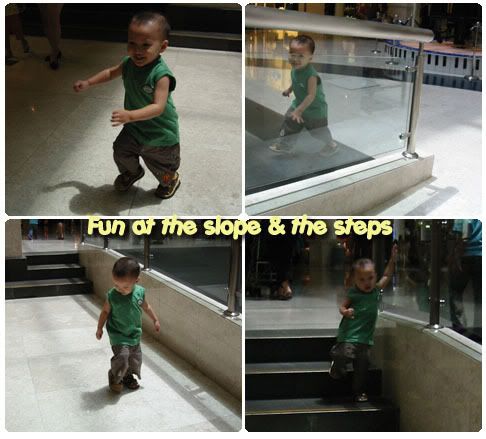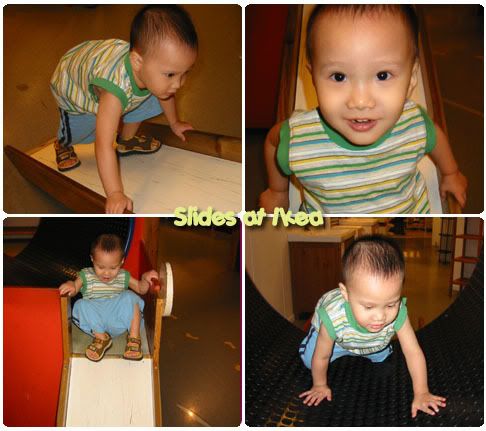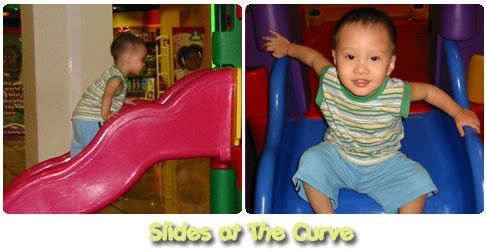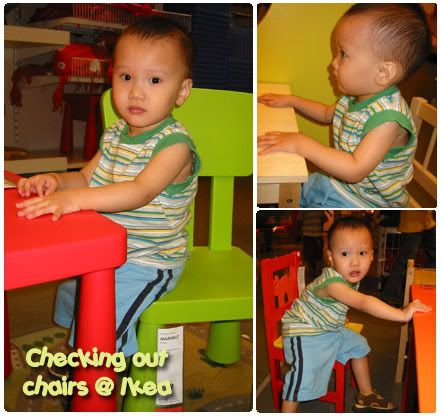 In fact, he enjoyed himself so much that he was tired out and he actually fell asleep in my arms in Italiannies while we were having lunch.  Must have been the soothing jazzy music they were playing too.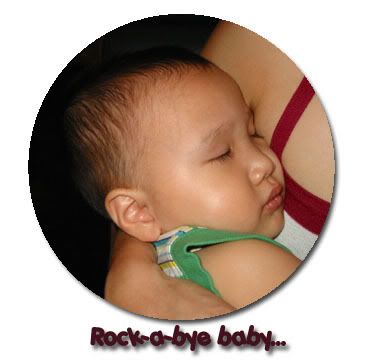 Anyway it was back home to Penang after that.  Oh, and for the record, he slept at close to midnight last night.  I have no idea where he gets his energy from.