We made a short trip to KL recently to attend our US Visa interview at the US Embassy, and also to meet up with our siblings.  We've explained to Ethan now and again that soon we will all be flying off on a plane to the States (I put in some sound effects for "plane", which he likes), but we are not sure if he understands where exactly we are going, or even how long "a few months" really is.
Anyway, the Visa interview went well.  Ethan was allowed into the embassy with us, and he entertained himself by counting aloud the numbers as they were called, amusing all the Visa applicants there.
After getting our Visas approved, we headed for lunch: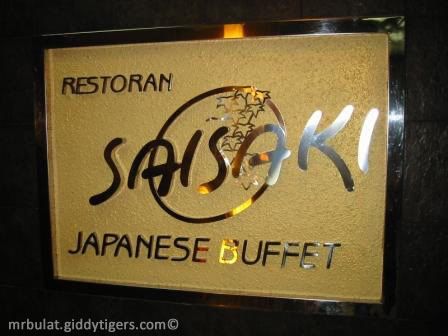 Saisaki is located right behind Crowne Plaza Mutiara KL, the hotel where we were staying, so it was very convenient for us to get there.  Ethan was very hungry, as were we, and he walloped more than one bowl of rice and chawan mushi all on his own.
While Daddy and Mommy enjoyed the sashimi, steamed cod fish head and even MORE sashimi, Ethan continued with ice cream and (later) blackcurrant juice.
Look how red his lips became after the dose of blackcurrant juice…
…and how hyper he became after all that sugar intake: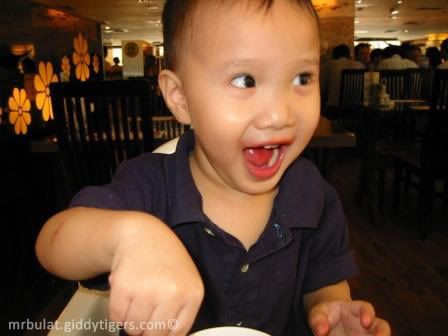 Our hotel was very strategically located, as it was only a stone's throw away from Pavilion KL, so we hung out there too.  Here's Ethan enjoying himself playing with toys at ELC: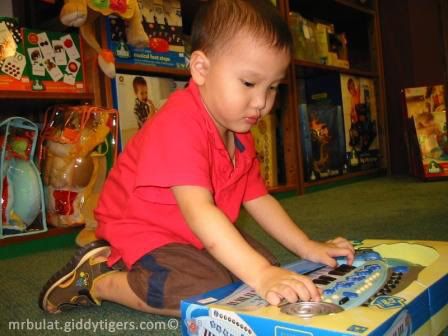 It was a very fruitful trip indeed and I am very proud of Ethan boy for being so well-behaved throughout the trip.
Our next long-haul flight journey awaits… 🙂