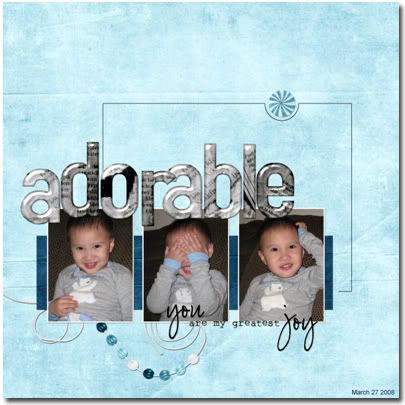 Scrap Credits
Template XVI from In The Making Design
"don't be blue" kit from Simply Sweet Designs
Newsprint Epoxy Alphas collaboration from Bon Scrapatit Designs & Snowsmoon's Design
Word Art from Le digiscrap de Choukette
Yesterday evening, Ethan came home from daycare and greeted me at the door with these four precious little words:
"I missed you Mommy!"
… and he repeated himself many many times after that!
He then gave me a hug and kissed me on the cheek!  How sweet is that?
Awww…. I missed you too, Ethan!