Every night before his bedtime, Ethan will have his warm bath.  Last night as usual as Pete prepared his bath, I was getting ready to call out to Ethan, to get him undressed and to get him ready by wrapping him in his sarong aka cloth nappy.  However, little did we know that our boy had plans of his own! 
As soon as he heard his Daddy drawing his bath, he sauntered over to the bathroom, stood at the door and grinned happily at his Daddy.  Then he walked into his room and came towards me with …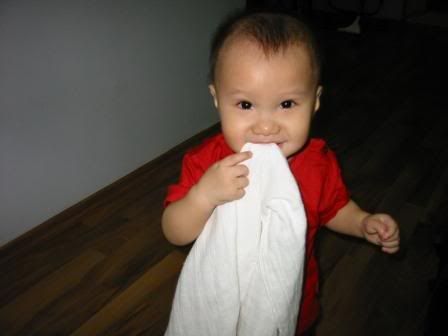 Isn't that just the cutest thing you've seen?  Looks like he already knew what was in store!