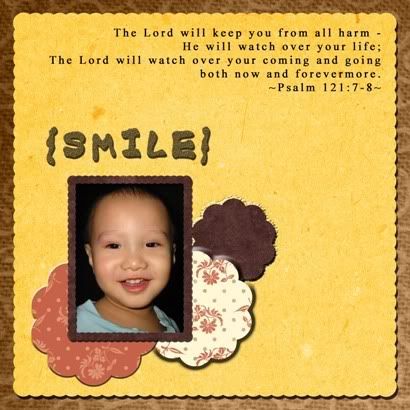 Scrap template from Lindsay Jane Designs,
papers from Lindsay Jane Designs & Anita Designs
We adults can certainly learn a thing or two from kids.  Forgiveness, tolerance and most importantly, just be happy!
Yes,… Ethan taught me to smile… even after he had accidentally slipped and bruised the upper corner of his right eye while climbing in and out of his bath tub which he doesn't use anymore.  Just SMILE and the pain will all go away…. see how easy it is?