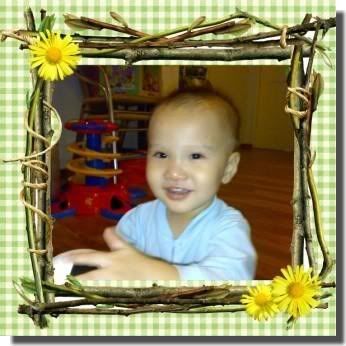 Ethan is becoming quite a little helper now. Especially when I dress him up or when I am changing him. You see, I have a routine established right from the onstart and he understands it perfectly well now.
After his bath/shower, I will take him to his changing table and dry him up with his towel. Sometimes he will get a toy to play with, sometimes a tube of cream. Don't ask… 😛
I would then apply Drapolene, followed by powder, and then put his diaper on. Then I would give him a body massage with baby lotion, apply Baby Vicks on his chest and back and then dress him up. The last step would be to apply baby cream on his face.
Just recently though, Ethan has taken the extra effort to *help* me cap the Drapolene, Vicks and baby cream back. After I uncap the bottle/tubes, he would grab hold of the cover and very carefully place the cover back on top of the tube or bottle. He is very happy when he has accomplished his *mission* because I proudly proclaim "Good boy!" Sometimes he wants to cap it back on immediately after I have uncapped it, so much so that I have had to explain to him that Mommy is still not done yet! And sometimes he even *reminds* me of the baby cream that I've forgotten to apply!
Amazing what kids can do, eh?