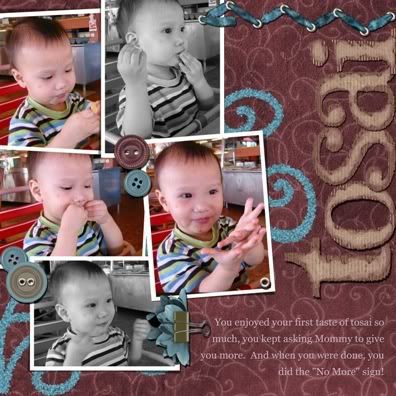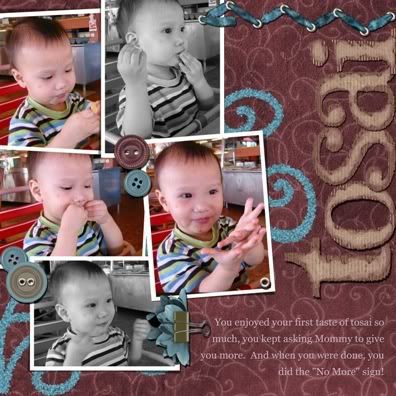 Scrap Credits
Orion Kit from GABHappyScrap Designs
Template 13 from Simply Yin 
Last Monday, after we dropped off our car at the Toyota Service Center for servicing, we took a cab to Queensbay Mall. We arrived at Queensbay Mall before 10:00a.m. and since the mall only opened at 10:30a.m., we decided to walk over to a nearby kopitiam for breakfast. Turned out that the kopitiam in mention is a 24-hour mamak stall. We ordered nasi lemak bungkus, tosai and roti canai. And of course, Ethan boy had a taste of everything we had.
He especially loved the tosai though, and we decided to give him more of that, since it was the healthier option of the three. He is turning out to be a *sampah-thang*, huh? 😛 Pete says he takes after me in that aspect…